Dublin Core
Title
Subject
Description
Welcome to the wonderful world of microbiology! Yay! So. What is microbiology? If we break the
word down it translates to "the study of small life," where the small life refers to microorganisms or
microbes. But who are the microbes? And how small are they?
Generally microbes can be divided into two categories: the cellular microbes (or organisms) and the
acellular microbes (or agents). In the cellular camp we have the bacteria, the archaea, the fungi, and the
protists (a bit of a grab bag composed of algae, protozoa, slime molds, and water molds). Cellular
microbes can be either unicellular, where one cell is the entire organism, or multicellular, where
hundreds, thousands or even billions of cells can make up the entire organism. In the acellular camp we
have the viruses and other infectious agents, such as prions and viroids.
In this textbook the focus will be on the bacteria and archaea (traditionally known as the "prokaryotes,")
and the viruses and other acellular agents.

Source
http://library.open.oregonstate.edu/microbiology/
Publisher
Open Oregon State
Type
Files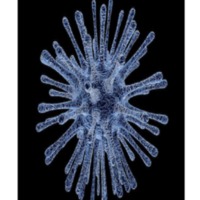 Collection
Citation
Linda Bruslind, "Microbiology,"
Open Educational Resource (OER)
, accessed June 7, 2023,
http://oer.uinsyahada.ac.id/items/show/2275
.
Document Viewer