Dublin Core
Subject
Description
For many people, it is difficult in today's world to make a guess. People tend to prefer to look up the answer rather than use experience to attempt an answer. However, scientific theories and laws often begin with a guess based on logic and experience. Another important aspect of doing science is measurement. Good measurements and a good procedure can lead to a true answer.
Source
https://www.canyons.edu/Offices/DistanceLearning/OER/Documents/LAB_MANUAL_MASTER_2018_NEW.pdf
Type
Files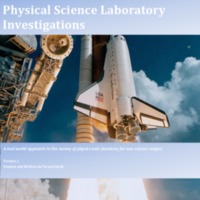 Collection
Citation
Teresa Ciardi, "Physical Science Laboratory Investigations,"
Open Educational Resource (OER)
, accessed June 7, 2023,
http://oer.uinsyahada.ac.id/items/show/2309
.
Document Viewer