Dublin Core
Subject
Description
This course material has been created for the course "Evaluation of comprehension and oral and written production in English" (LCL 462) from the English Language Teaching (ELT) program at the Institute of Literature and Language Sciences, Pontificia Universidad Católica de Valparaíso (PUCV). This course is located in the 8th semester of the curriculum of the bachelor degree of "Pedagogy in English" (English Language Initial Teacher Training) at PUCV. This course corresponds to the area of specific disciplinary training, complements the professional training course "Evaluation of Learning" of the School of Pedagogy and precedes the professional practice, academic-professional activity culminating in the curriculum of this career.
Creator
Jannett Fonseca, Francisca Henríquez, Henríquez
Source
https://open.umn.edu/opentextbooks
Type
Files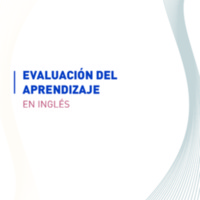 Collection
Citation
Jannett Fonseca, Francisca Henríquez, Henríquez, "EVALUACIÓN DEL APRENDIZAJE EN INGLÉS,"
Open Educational Resource (OER)
, accessed October 2, 2023,
http://oer.uinsyahada.ac.id/items/show/2355
.
Document Viewer