Dublin Core
Subject
Description
Anthropology is the study of all humans in all times in all places. But it is so much more than that. "Anthropology requires strength, valor, and courage," Nancy Scheper-Hughes noted. "Pierre Bourdieu called anthropology a combat sport, an extreme sport as well as a tough and rigorous discipline. … It teaches students not to be afraid of getting one's hands dirty, to get down in the dirt, and to commit yourself, body and mind. Susan Sontag called anthropology a "heroic" profession." What is the payoff for this heroic journey? You will find ideas that can carry you across rivers of doubt and over mountains of fear to find the the light and life of places forgotten. Real anthropology cannot be contained in a book. You have to go out and feel the world's jagged edges, wipe its dust from your brow, and at times, leave your blood in its soil.
Source
https://open.umn.edu/opentextbooks/
Publisher
New Prairie Press
Type
Files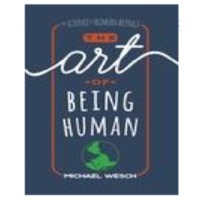 Collection
Citation
Michael Wesch, "The Art of Being Human: A Textbook for Cultural Anthropology,"
Open Educational Resource (OER)
, accessed October 4, 2023,
http://oer.uinsyahada.ac.id/items/show/2359
.
Document Viewer