Dublin Core
Title
Subject
Description
Precalculus is adaptable and designed to fit the needs of a variety of precalculus courses. It is a comprehensive text that covers more ground than a typical one- or two-semester college-level precalculus course. The content is organized by clearly-defined learning objectives and includes worked examples that demonstrate problem-solving approaches in an accessible way.
Source
https://d3bxy9euw4e147.cloudfront.net/oscms-prodcms/media/documents/Precalculus-OP_88kwxYo.pdf
Type
Files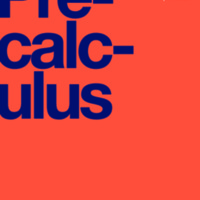 Collection
Citation
Jay Abramson,, "Precalculus,"
Open Educational Resource (OER)
, accessed June 7, 2023,
http://oer.uinsyahada.ac.id/items/show/2465
.
Document Viewer