Dublin Core
Subject
Description
In the physical sciences there are many skills that you need to learn. These include working with units, basic mathematics skills and laboratory skills. In this chapter we will revise some of these skills that you should know before starting to study physical science. This chapter is intended as a reference guide to assist you in your journey of studying physical science.
Creator
Siyavula and volunteers
Source
https://drive.google.com/file/d/0Bz69EszGvRvaNDZDaXJZTmladVk/view
Type
Files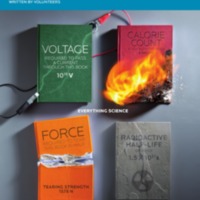 Collection
Citation
Siyavula and volunteers, "Everything Science : Grade 10 Physical Science. Version 1 – CAPS,"
Open Educational Resource (OER)
, accessed June 7, 2023,
http://oer.uinsyahada.ac.id/items/show/2571
.
Document Viewer