Dublin Core
Subject
Description
This textbook has been on my mind since 1994, when I sat in my own undergraduate sociology research methods class, enjoying the material but also wondering about its relevance to my everyday life and future plans (the idea that one day I would be teaching such a class hadn't yet occurred to me). While the importance of understanding research methods is usually clear to students who intend to pursue an advanced degree, I've long thought that we research methods teachers could do a better job of demonstrating to all of our students the relevance of what it is that we're teaching. Today, as an active researcher who uses both qualitative and quantitative methods, I appreciate the need not only for students to understand the relevance of research methods for themselves but also for them to understand the relevance of both qualitative and quantitative techniques for sociological inquiry.
Creator
Ron Hammond and Paul Cheney
Source
https://www.canyons.edu/Offices/DistanceLearning/Documents/Open%20Textbooks/Soci%20102%20Principles%20of%20Sociological%20Inquiry%20V%201.1.pdf
Publisher
College of the Canyons
Type
Files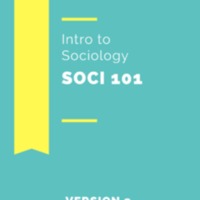 Collection
Citation
Ron Hammond and Paul Cheney, "Principles of Sociological Inquiry,"
Open Educational Resource (OER)
, accessed September 25, 2023,
http://oer.uinsyahada.ac.id/items/show/2585
.
Document Viewer