Dublin Core
Subject
Description
San Francisco, Portland, Austin, Madison, and Minneapolis are considered some of the country's best-designed and most politically liberal cities. Mention of each brings to mind public parks, ample bike lanes, eclectic music scenes, colleges,
creatives, and craft beer. Each has focused public funds on livability investments like transit, public spaces, arts, and entertainment. Each has said that equity—fair and just access to opportunities and resources for all of its citizens—is a central
concern of its place and policy-making. But as David Dahmer asks in his article titled "The Harsh Truth about Progressive Cities," (Dahmer, 2015) why are these
cities some of the most unjust in the U.S.?
Creator
KRISTINE MILLER, PH.D.
Source
https://open.lib.umn.edu/designequity/
Publisher
UNIVERSITY OF MINNESOTA LIBRARIES PUBLISHING
Type
Files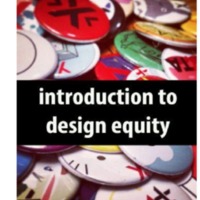 Collection
Citation
KRISTINE MILLER, PH.D., "Introduction to Design Equity,"
Open Educational Resource (OER)
, accessed October 4, 2023,
http://oer.uinsyahada.ac.id/items/show/2655
.
Document Viewer