Dublin Core
Subject
Description
The purpose of this book is to teach new programmers and scientists about the basics of High Performance Computing. Too many parallel and high performance computing books focus on the architecture, theory and computer science surrounding HPC. This book speaks to the practicing chemistry student, physicist, or biologist who need to write and run their programs as part of their research.
Creator
Charles Severance, Kevin Dowd
Source
https://cnx.org/contents/u4IVVH92@5.2:bEZZukPR@1/Introduction-to-the-Connexions-Edition
Type
Files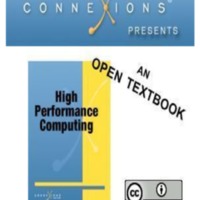 Collection
Citation
Charles Severance, Kevin Dowd, "High Performance Computing,"
Open Educational Resource (OER)
, accessed September 27, 2023,
http://oer.uinsyahada.ac.id/items/show/2701
.
Document Viewer