Dublin Core
Title
Subject
Description
This is a calculus-based book meant for the first semester of a first year survey course taken by engineering and physical science majors. It has a traditional order of topics whereby force is discussed before energy. It is divided into 17 chapters that cover a review of high school physics, scaling and estimation, vectors, velocity, acceleration, forces, circular motion, gravity, conservation of energy, work, conservation of momentum and angular momentum, vibrations, and resonance. A treatment of relativity is interspersed with the Newtonian mechanics, in optional sections.
Source
http://solr.bccampus.ca:8001/bcc/file/408ae05b-5867-4478-ab84-425a136cd9eb/1/me.pdf
Publisher
Fullerton, California
Type
Files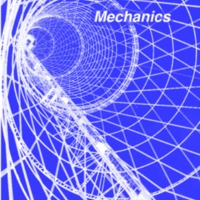 Collection
Citation
Ben Crowell,, "Mechanics,"
Open Educational Resource (OER)
, accessed June 7, 2023,
http://oer.uinsyahada.ac.id/items/show/2735
.
Document Viewer